Wanda Gabriel, EXECUTIVE DIRECTOR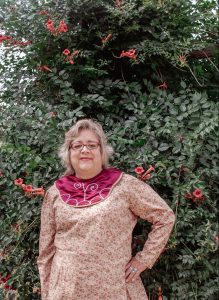 Wanda Gabriel is from Kanehsatake(Oka) a citizen of the Kanieke'ha:ke Nation. She now holds the position of executive director for the Indigenous Certification Board of Canada. She is a community organizer as well as a national trainer and facilitator who draws on a bicultural approach to facilitate family and community healing. She is a graduate from McGill University Master of Social Work as well she is a licensed professional with the Quebec Order of Social Workers.
Wanda has close to 30 years of experience working in First Nations and Inuit communities on the healing journey. Assisting communities with issues of sexual abuse, lateral violence, drug and alcohol addiction, domestic violence and residential school issues. Wanda was also the regional coordinator of community support for Quebec and Ontario, at the National Aboriginal Healing Foundation. She recently left teaching as an assistant professor at the school of social work at McGill University.
Wanda is passionate about the healing process that leads to cultural and spiritual revitalization. She is also the co-founder of a family/social enterprise, Tsi non we tiota'shá;ronte, (Back to the source). The enterprise provides consultation on community wellness, models of prevention, healing models, and research and program evaluation.
Kelly Gabriel, REGISTRAR
Kelly is a mother to an adult daughter. She was born and raised in the Mohawk community of Kanehsatake. She has worked in Addictions and Mental Health for over 22 years both in residential and community settings. These experiences allow her to have a greater sense of connection and understanding of the challenges and the rewards that the members of ICBOC experience in the work they do. Kelly is a graduate of the University of Moncton and the University of Chicoutimi in addiction related programs.
Kelly is a certified First Nations Health Manager, a Certified Indigenous Addictions Specialist level III with ICBOC, a Canadian Clinical Supervisor-Addiction Counsellor, a Canadian Certified Addiction Counsellor both with the Canadian Addiction Counsellors Certification Federation and a member of the International Association of Counselors & Therapists.
It is her goal to be supportive during the process of certification and recertification. Also, when needed to guide ICBOC members to a multitude of learning opportunities to enhance their knowledge.
Tess Kawisohtha Benedict, EXECUTIVE ADMINISTRATIVE ASSISTANT

Born in Buffalo, NY and raised in Akwesasne. I am proud to say that I joined the ICBOC Team in September of 2022 as the Executive Administrative Assistant. I retired from Mohawk Council of Akwesasne in April of 2022 with 28 years experience in the Department of Health as the Health Management Coordinator.
My previous employment was with Health Canada, Ottawa Ontario for over 13 years. I am inspired by the ways of our people, listening, and learning from our Elders. I love helping our people and love to move forward.
Angela Gabriel, PRE-ASSESSMENT ADMINISTRATOR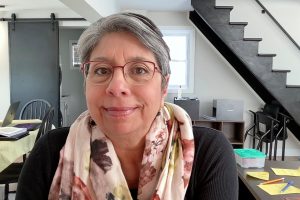 I am a community member from the beautiful territory of Kanesatake located in Quebec Canada. I am a proud indigenous Mohawk woman. I am a wife and a mother. Being a mother has been the most cherished and gratifying part of my entire short life. Coming to this realization was lifechanging. Life is the best gift and a real blessing.
I spent most of my working life dedicated the local community elementary school. I love meeting people and for almost 37 years I gave my heart and soul while working at the school. I've been blessed to have met so many fine educators in my lifetime.
Learning for me never gets boring. This next part of my life working for the Indigenous Certification Board of Canada is a welcome change in pace and I will continue to have the opportunity to meet people.
Diane Gabriel, BOOKKEEPER