Board Treasurer: Wanda Smith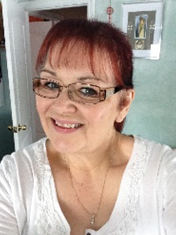 Wanda Smith has been the Executive Director for the Native Horizons Treatment Centre for the past 32 years.
Wanda's extensive career in the field of First Nations addictions has spanned 42 years in various positions from Community Youth Counsellor; Native Addictions Program Teaching Master; Ontario Zone & Regional NNADAP Consultant and Executive Director for a Youth as well as Adult Treatment Programs.
Wanda is the proud mother of a 25-year-old son, who continues to be the driving force behind her own healing. She strongly believes in the importance of all community workers continuing their personal on-going healing and wellness in order to deliver the best possible quality of care and service to our clients, families & communities.